2012 Joint Conference
NAAIC, Trifolium, & Grass Breeders
July 10-12, 2012 · Ithaca, NY
LODGING
Clarion Hotel
1 Sheraton Drive
Ithaca, NY 14850
The Clarion has a free airport shuttle - call 607-257-2000 when you arrive at the airport (airport wall listing does not include Clarion).
Group Rate: $109.95 + taxes (includes full breakfast buffet).
Reservations: call 607-257-2000; request NAAIC room block rate. To qualify for the NAAIC rate, make reservations by 6/15/12.
If you prefer, you can email your reservation information to: dlockwood@inntelmgmt.com. A confirmation number will be emailed to you.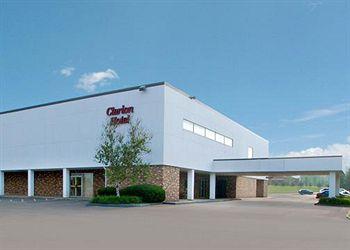 ---
TRAVEL
Air travel to Ithaca is available on United, US Airways, and Delta. Most planes are small, so early reservation is recommended. Flying into Syracuse is also an option (Syracuse is one hour from Ithaca).
For travel information, visit http://www.cornell.edu/visiting/ithaca/.